Edgenuity Pathblazer Resource Adoption Process - 30 Day Review
Page Unified School District is currently reviewing Edgenuity-Pathblazer for a second review as a resource for Sage and Sand Virtual Academy. Stakeholders across the District and Community can review and provide feedback during this additional 30 day review process.

Please join us in reviewing Edgenuity-Pathblazer as a possible resource for grades 3-5 at Sage and Sand Virtual Academy. Below you will find information to access the demo accounts to see both the student and teacher views:

Go to the website: http://www.thelearningodyssey.com
Click on or type in the School: pageusd-trial
Here are the demo codes for both students/teachers and the password: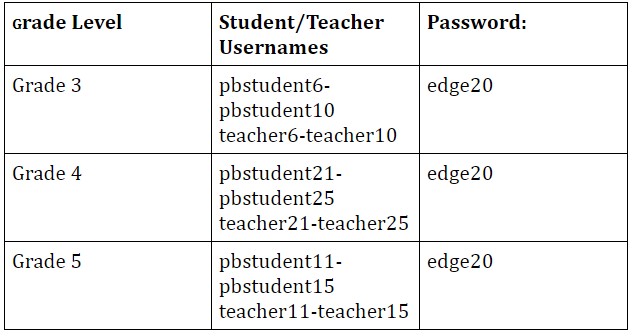 Once you have reviewed this resource, our resource adoption committee would love to hear your feedback! Please send your comments, feedback, and any questions to
comments@pageud.org. Please place
Edgenuity-Pathblazer Resource Review
in the subject line.
What's going on in our school.

"We envision a school system where a variety of pathways to academic and career success are available for all students; where adults consistently work in a collaborative school culture to improve student learning; where all educators willingly accept responsibility for the academic success of each student; and where all students become independent life-long learners confident in their ability to succeed in a global society following high school graduation."